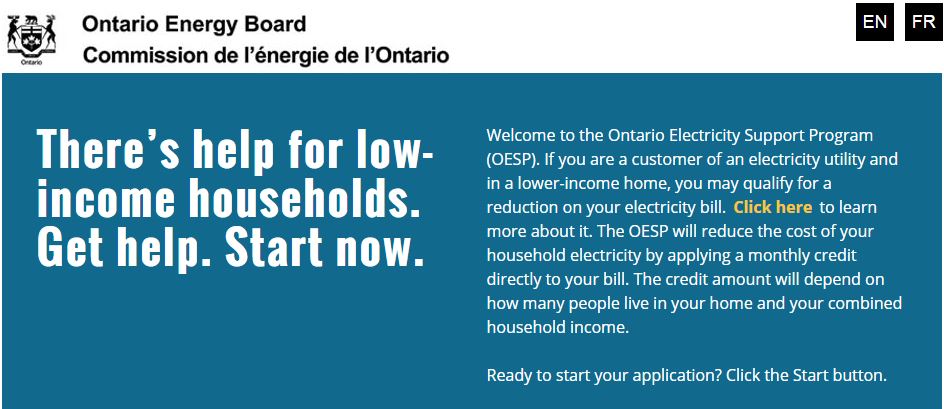 Currently on your hydro bill you will see the Ontario Clean Energy Benefit (10%) reduction. For all households in Ontario this will stop December 31 2015.
The OESP is an Ontario Energy Board (OEB) program that lowers electricity bills for low-income households. The OESP will provide a monthly credit to eligible customers based on household income and household size. The OESP credits will be applied directly to eligible customers' bills.
Customers can apply online at OntarioElectricitySupport.ca. You will need to complete the online application, print and sign the consent form, and mail it to the address provided on our website.
A paper version of the application can be downloaded from the OESP application website, picked up from an intake agency or mailed to applicants by the OESP Contact Centre upon request.
You can attend our office during our walk in Clinic every Friday from 9am to 4pm for help filling out your application.